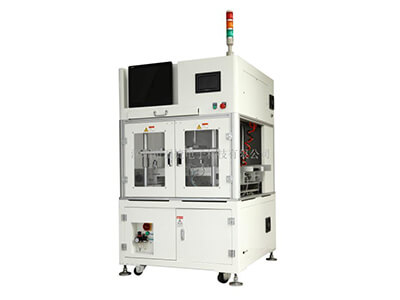 Technical Date
★Equipment efficiency: 900 ~ 1200PCS / H
★Equipment Accuracy (mm): ± 0.3mm
★Servosystem: Mitsubishi
★PLC control system: Mitsubishi
★HMI: XINJE
★Screw / rail: The HIWIN precision ball screw & Straight line widening
★Reducer: TWT
★Pneumatic components: SMC (Japan) or Airtac
★D: OMRON or Keyence
★Equipment Dimensions: 1850mm (*) * 1300mm (W) * 1700 (H) mm
★Total weight: about 400KG
★Total power: about 0.37KW
★Air pressure (Mpa): 0.4 ~ 0.6Mpa
★Operating voltage: AC220V50 ~ 60HZ
Function Ineroduction
★Designed by full-automatic,Manual operation un-necessary
★ICT Static&Dynamic testing(According to customers requirements
★Distinguished PASS OR FAIL products automatically.
★Bar-code reading automatically.( According customer's requirements to provide scanner or CCD)
★PCBA direction confrimed before testing.
★Faster than manual testing about 30% or more, unmanned operation than manual operation reduced 1 operator at least.
★ICT test fixture can be installed directly just modify the carrier plate .