With the advancement of Industry 4.0, the demand for visual inspection systems is increasing. Therefore, machine inspection is often used to monitor the manufacturing process while performing data analysis through various equipment and eliminating defective parts from the production line. ViTrox is committed to being a global leader in machine vision inspection solutions for a variety of semiconductor experts such as foundry manufacturing (OEM), electronics assembly, original design manufacturer (ODM), electronic manufacturing services (EMS) and outsourced manufacturers ( CM) provides services. Therefore, ViTrox's advanced inspection solutions cover a wide range of industries, including telecommunications, automotive, and semiconductors.
car inspection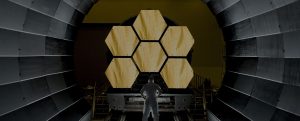 New and improved optical (AOI) and X-ray (AXI) inspection solutions provide 100% inspection of a wide range of printed circuit board components such as ECUs, ABS and digital displays for a safer and more enjoyable driving experience.
ViTrox inspection systems, such as Advanced X-Ray Inspection (AXI), Advanced Optical Inspection (AOI) and Advanced Solder Paste Inspection (SPI) systems, can be used in production lines for automotive panel inspection. They detect assembled printed circuit boards to maximize quality assurance and throughput during production, in certain invisible areas (such as integrated navigation systems, personal navigation devices (PNDs), security systems and many other controllers) Test. This ensures the comfort, connectivity, efficiency and safety of the driving experience.

Weite's V-ONE-Industry 4.0 Smart Solution links various inspection systems and equipment on the surface assembly technology production line to monitor production performance in real time. With its latest version, V-ONE is not only a platform for data-driven decision making in the manufacturing process, but also allows users to view, monitor, control and configure alarm signals. In addition, the latest version of V-ONE adds a feature, the work order system, which allows users to work through work orders via desktop and mobile applications. As a result, V-ONE promotes intelligent manufacturing and optimization of global plant resources.