"The world's martial arts, only fast", April 25-27, 2017 Nepcon China, Weite officially launched 12M 3D AOI, minimum 6um resolution AXI, faster and clearer, quickly help you improve FPY and CT.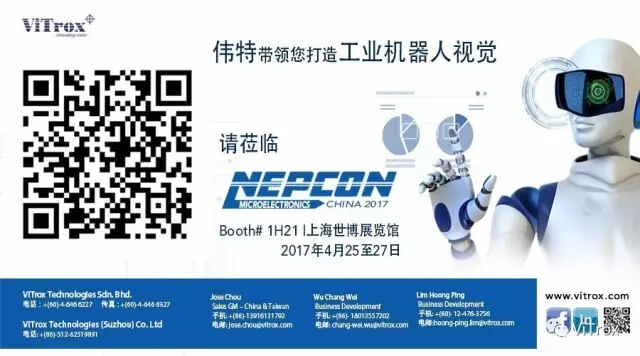 Please complete this form and confirm your presence by April 21st. (Scan QR code) Thank you!
Warmly welcome you to visit and guide, Weite Technology booth number #1H21, if you have any questions, please feel free to contact us, we will see you in Shanghai!
To learn more about our information, please pay attention to Weite Technology official WeChat public number - search public number: kingtest12345